Yield Exchange was designed to digitally transform the way institutional depositors shop for rates.
The way institutional depositors search, compare, and negotiate for GIC rates is fundamentally flawed - we're excited to change that. Our goal is to digitally transform the way depositors lock in GIC rates by bringing unparalleled transparency into the investment process.
We're building an all-in-one treasury management platform that connects depositors directly to financial institutions like Vancity, Laurentian Bank of Canada, First West Credit Union, and many more. With Yield Exchange, depositors can easily diversify their portfolios , reduce fraud risk, and make informed investment decisions every single time.
Yvette Wu
Chief Executive Officer
Yvette has over 15 years of experience in banking and strategic consulting. She was recently nominated for the RBC Women in Entrepreneur Award and has been featured in Betakit, Fast Company, and Entrepreneurship.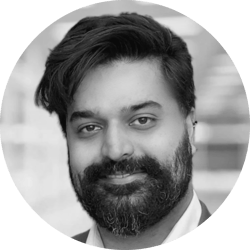 Ravi Sumal
Chief Operating Officer
Ravi has over 10 years of experience in operations and has received awards for developing the best data management solution in digital transformation enabling self-serve business intelligence across the enterprise.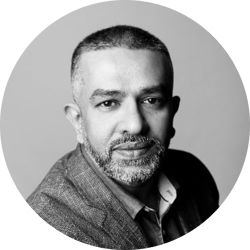 Sampath Ekanayake
Chief Product Officer
Sampath has over 18 years of banking experience. He developed and implemented Vancity Credit Union's commercial risk rating model, and received a nod for the "best quality software" at the National Best Quality Software Awards from the British Computer Society.
The values that take our team to the next level
Inclusive and Transparent

We practice kindness, inclusivity, and transparency. We make software, but act like humans.
Bold and Innovative

We have a growth mindset. We aren't afraid to take risks, try new things, and iterate on both the successes and failures.
Joyful and Kind

We love what we do because we have fun while doing it. We practice kindness over niceness.
Scrappy and Agile

We act and think like owners, and are driven by purposeful work so that we can continue to build towards the future. We challenge ourselves, test the status quo, and default to action.
Get started with Yield Exchange
Open a Yield Exchange account for free, and feel confident that you are getting the most competitve rates.